Today on Apocalicious, we're breaking up! Record numbers of couples called it quits during the COVID-19 pandemic. Why? Too much togetherness thanks to international lockdown…We are currently gearing up for a second wave and another potential lockdown, so I imagine breakups will spike once again. If you're stuck in a disappointing or suffocating relationship, it might be high time to leave it behind. In fact, if you just can't even anymore, then I implore you to move on…or at least reflect on the pros and cons of your partnership while digging into today's delicious recipe.
Our (Let That) Mango Sorbet was inspired by this global plight. I hope it gives you more than just cold comfort in these stressful times.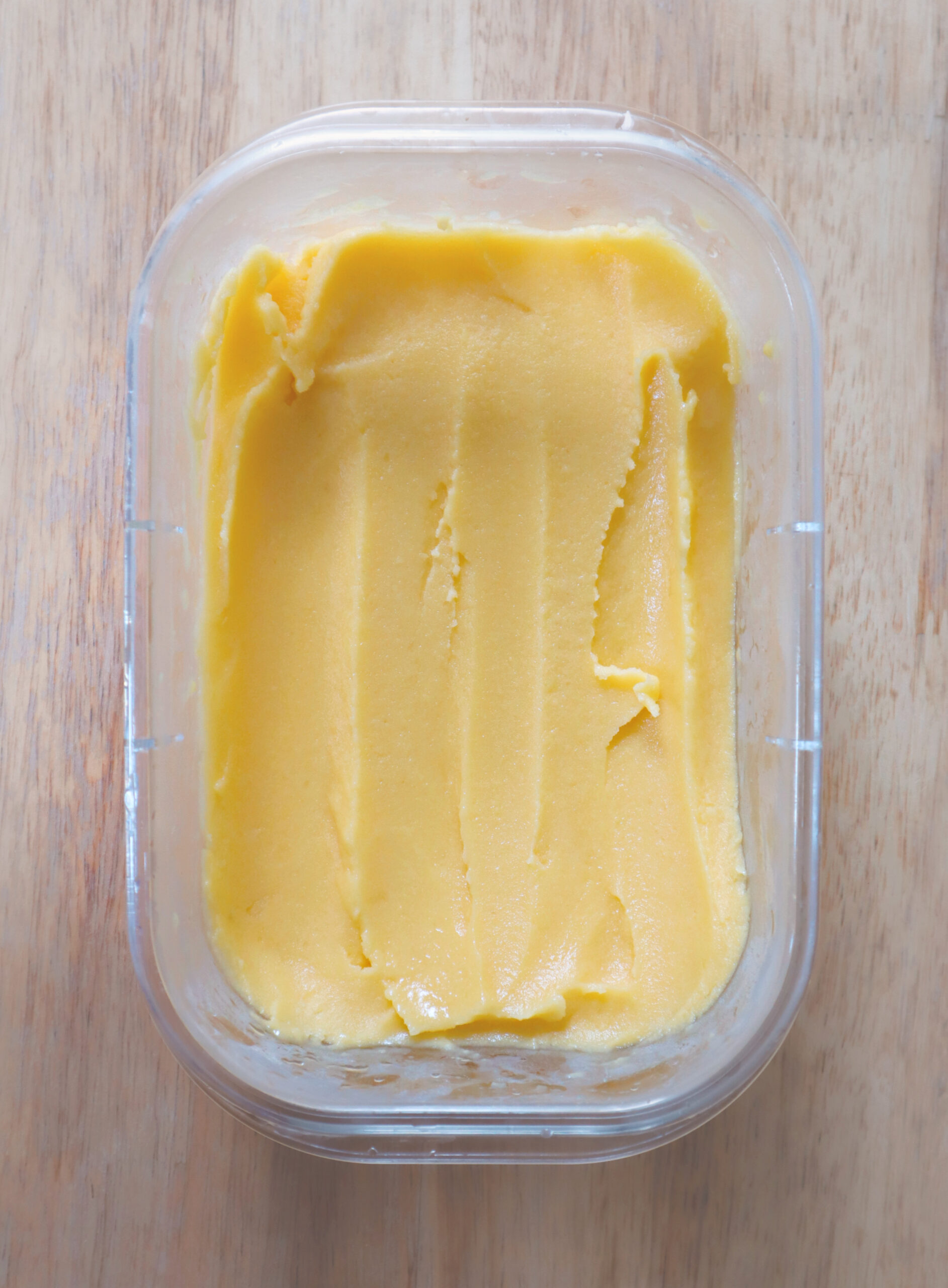 This creamy and indulgent sorbet is the spoonful of sugar you need right now to help the medicine go down. It'll give you just enough of an upper to really hash this out internally. It's dead simple to make and involves just three ingredients! Let's make some, shall we?
Always be sweet to each other, or if you can't, eat something sweet far apart. 
Life's to short to be bitter.
Pretty much anyone can enjoy this sweet and delicious sorbet because it's vegan, gluten-free, and free of major allergens (nut-free, soy-free, grain-free etc). It whips up in minutes with ingredients you might already have in your freezer and pantry! I know you're gonna love it.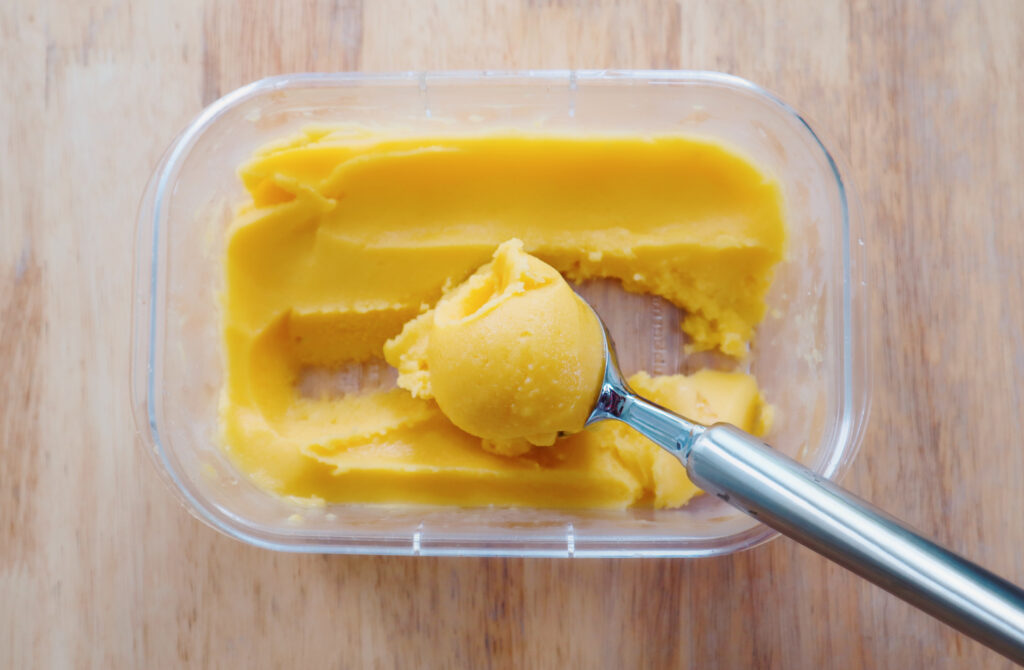 Be sure to watch our recipe video for this recipe as I demonstrate the technique you need to use to nail this recipe. Also, be sure to like subscribe for more! We'll share a new recipe video each week! Now let's make this thing!
Friends, these are frustrating days indeed, but remember, we're all in this together — except when we'd much rather be sheltering in place far apart. Stay healthy, stay safe, and stay frosty.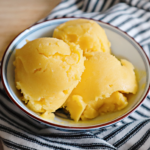 Ingredients
4 cups frozen mango chunks*

1/4 cup liquid sweetener (such as maple syrup or agave)

Pinch of nice-tasting salt (such as pink salt or sea salt)
Instructions
*We recommend watching our recipe video on our YouTube channel to learn the technique for this recipe.*
Add frozen mango chunks to a food processor. 
Hold onto the lid of your food processor as you blend to prevent the machine from shaking and to prevent the lid from breaking (frozen mango gets very hard and really rattles in the food processor during blending). Pulse then blend the mango chunks, stopping often to scrape down the sides of the food processor, until the mango transforms into a smooth, gelato-like consistency (thick and smooth without lumps).
Add in your liquid sweetener and salt and blend again, stopping to scrape the sides. 
Once the mixture is very smooth, stop blending and spoon the mixture into a plastic, freezer-safe shallow rectangular container with a tight-fitting lid. Spread the mixture out to the sides of the container evenly.
Seal the container and freeze for 1-2 hours. 
Remove from freezer, scoop and serve.
Notes
For best possible taste, we recommend finding strong-tasting and not stringy mangoes. Peel, chop and freeze them in a ziplock freezer bag or reusable freezer bag after they are ripe and juicy. Store-bought frozen mango chunks work as well but the flavour might not be as pronounced. We used maple syrup but you can use any liquid sweetener that you like. You can also use cane sugar instead, but add it with the mango at the beginning to ensure you totally blend it and avoid a gritty texture.