I hate being stuck inside all day. It really brings me down, man. But I have a strategy for getting through this difficult time. Every day, I get up, get out of bed, drag a comb across my head and make a Mocha Quarancinno, or as I like to call it, a HUG-IN-A-MUG!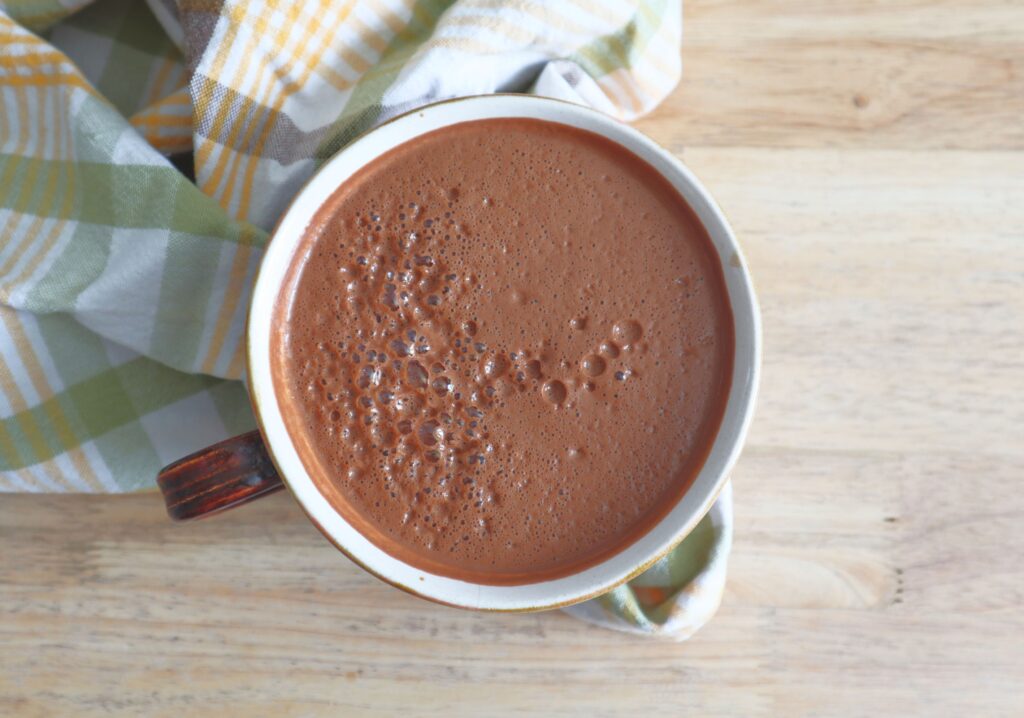 This warm and cozy drink tastes really, really good and is really comforting in times of uncertainty you guys. Pretty much anyone can enjoy it too because it's free of major allergens, is vegan, gluten free, grain free and all you need is a blender and a kettle to make it, equipment-wise. Think of it like a rich and creamy, coffee-spiked hot chocolate.
The ingredients are totally shelf-stable, too. So if you shop smart, you can make it again and again from your stash. Let's make this thing! I know you're gonna love it.
Sip gently — it makes things that are hard to swallow go down easier.
WHO WOULDN'T WANT A HUG-IN-A-MUG?
Friends, these are strange days indeed, but remember, we're all in this together — even when we're standing far apart. Stay healthy, stay safe, and stay frosty.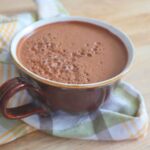 Ingredients
1/2 bar of chocolate*

2 tbsp (or more) maple syrup or agave

3 tbsp instant coffee or instant espresso powder

1 cup canned coconut milk

Boiling water

1 tsp vanilla extract

OPTIONAL: tiny pinch salt
Instructions
Add all ingredients except the boiling water into a high-speed, heat-safe blender.
Pour in your boiling water to fill the blender to 1/4 full.
Cover with blender lid tightly. Cover lid with a tea towel to prevent splashing.
Blend on low, then high speed. Pulse blend until chocolate melts completely and mixture is frothy and smooth.
Serve in a large mug or two small mugs.
Notes
*I used dairy-free dark chocolate to keep this recipe vegan and gluten-free.