Today on Apocalicious, we're getting Sh#$-faced! When in lockdown…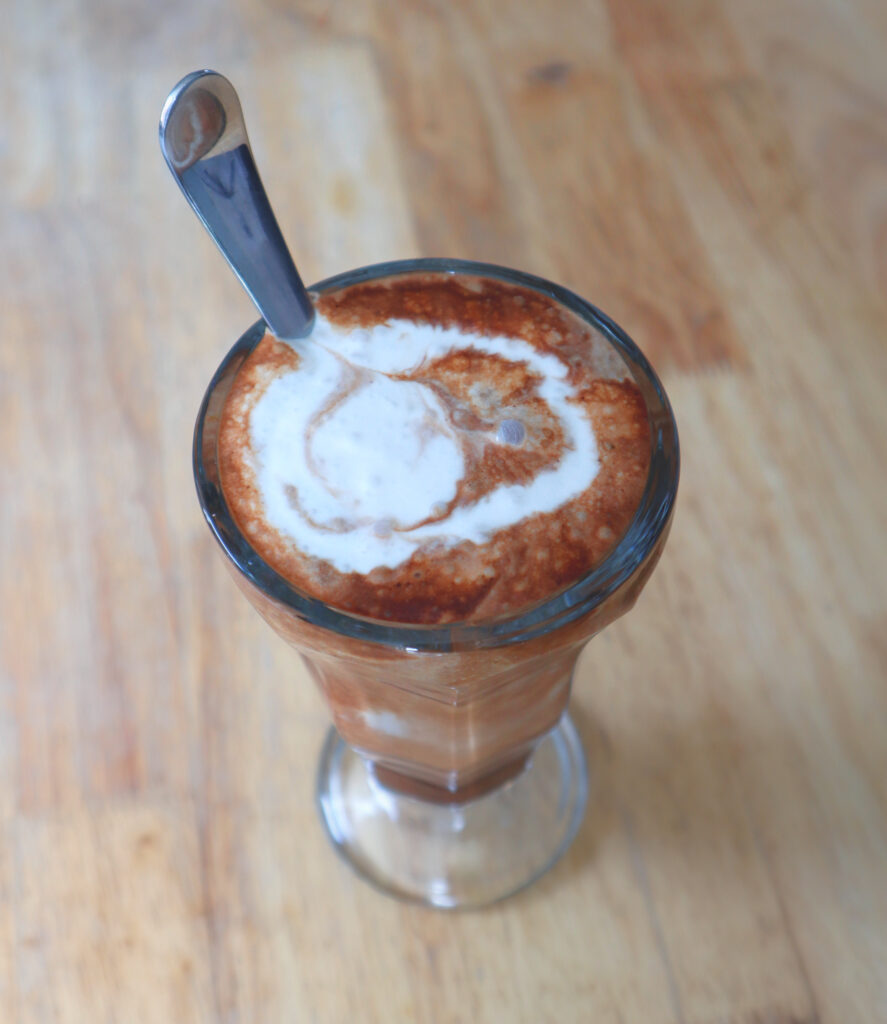 If you're gonna drink your way through these crazy days, do it right. This creamy and indulgent drink has it all…a caffeine kick to fuel your journey down a conspiracy theory rabbit hole, the nip of courage you need to face the music, and a spoonful of sugar to help the medicine go down. It's like your morning mocha, your evening nightcap and a milkshake had a three-way and this was the delicious bastard lovechild. Just enough of a jolt to lift your spirit, mixed with just enough spirits to bed 'er back down again. Let's mix 'er up, shall we?
Pretty much anyone can enjoy this delicious Mocha Moonshine Milkshake because it's vegan, gluten-free, and free of major allergens. It whips up in minutes with ingredients you probably have in your pantry! I know you're gonna love it.
Your liver's gone on vacay. Cheers.
IF YOU'RE GOING TO DO SOMETHING WRONG, DO IT RIGHT.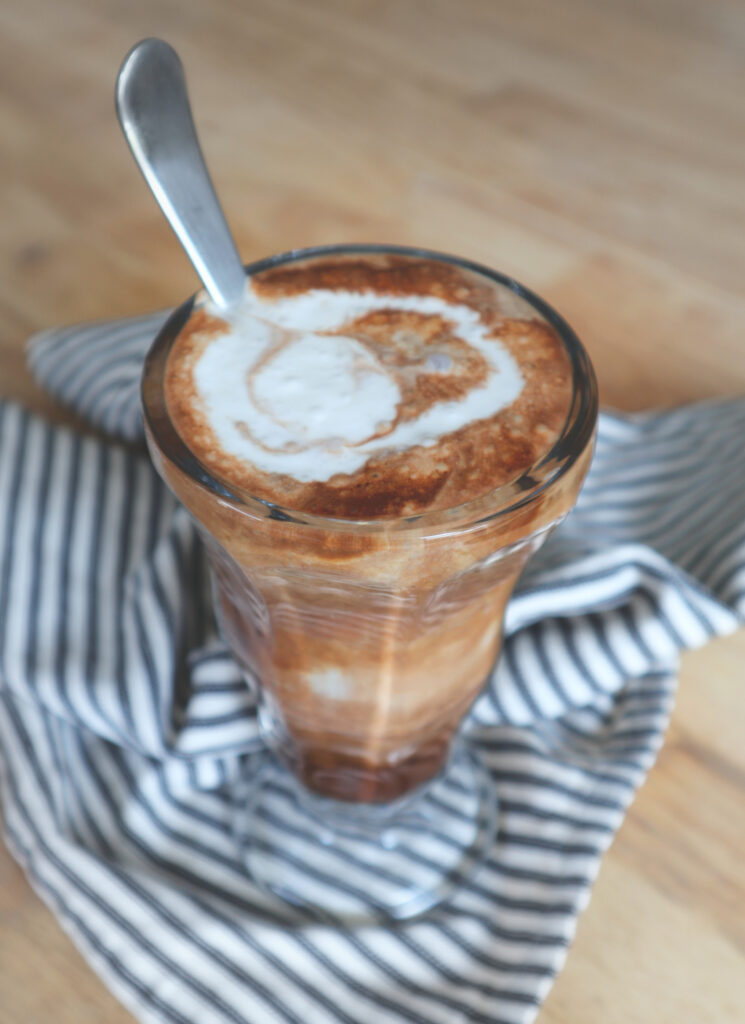 Be sure to watch the recipe video and subscribe to our YouTube channel for more! We'll share a new recipe video each week! Now let's make this thing! Friends, these are strange days indeed but remember, we're all in this together — even when we're getting quarantipsy far apart. Stay healthy, stay safe, and stay frosty.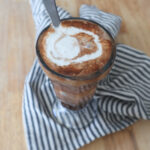 Ingredients
1/3 Can of full-fat coconut milk (or whatever milk or cream or creamer you have)

1 tsp vanilla extract

One or two shots whatever booze ya got (I used whiskey but you could use vodka, bourbon or rum)

2-3 squares of a chocolate bar (I used vegan dark chocolate)

1 tbsp instant coffee granules

1 cup ice

2 tbsp + 1 tsp Maple syrup
Instructions
Add your chocolate into a microwave-safe bowl and microwave in 20-second intervals, stopping to stir, until fully melted.
Add your coffee granules into the melted chocolate and whisk until dissolved.
Add 1 tsp maple syrup to the chocolate mixture and whisk until smooth.
Add all remaining ingredients into a high-speed blender and pulse blend using the ice crush setting or highest setting until the mixture is smooth and frothy.
Stir your chocolate mixture and pour it into a serving glass. Pour your blender mixture into it so it swirls with the chocolate mixture.
Enjoy immediately or store in your refrigerator for up to an hour before drinking.
Notes
If you don't have a blender that can crush ice, you can make a slightly different--but still delicious--cocktail with all the same ingredients. When you reach the blender instructions step #4 on) in the recipe, add those ingredients to a tall glass instead of a blender and whisk them together well with a spoon -- so the maple syrup and coconut milk blend together. Add your chocolate mixture to another tall glass. Top it with your ice cubes. Pour the coconut milk mixture over the ice and serve.