There are many ways to take your medicine. I prefer to do it at the dinner table.
This simple-to-make, one-pot rice dish finds its way to my plate pretty often — probably because it's got a well-established place in my heart. Now is no different because I'm trying to eat as healthily as I can. This recipe is great because its loaded with immune-boosting ingredients like turmeric, ginger and garlic. These spices add a ton of delicious flavour, plus antioxidants, to what's otherwise a simple rice dish.
My favourite thing about making this dish is how it makes the whole house smell heavenly. All you do is add your delicious immune-boosting spices to brown basmati rice, boil and simmer it away until ready to fluff and shabam — a complex-tasting and pretty bowl of deliciousness that's incredibly healthy for you. I use brown Basmati rice, but pretty much any rice will do.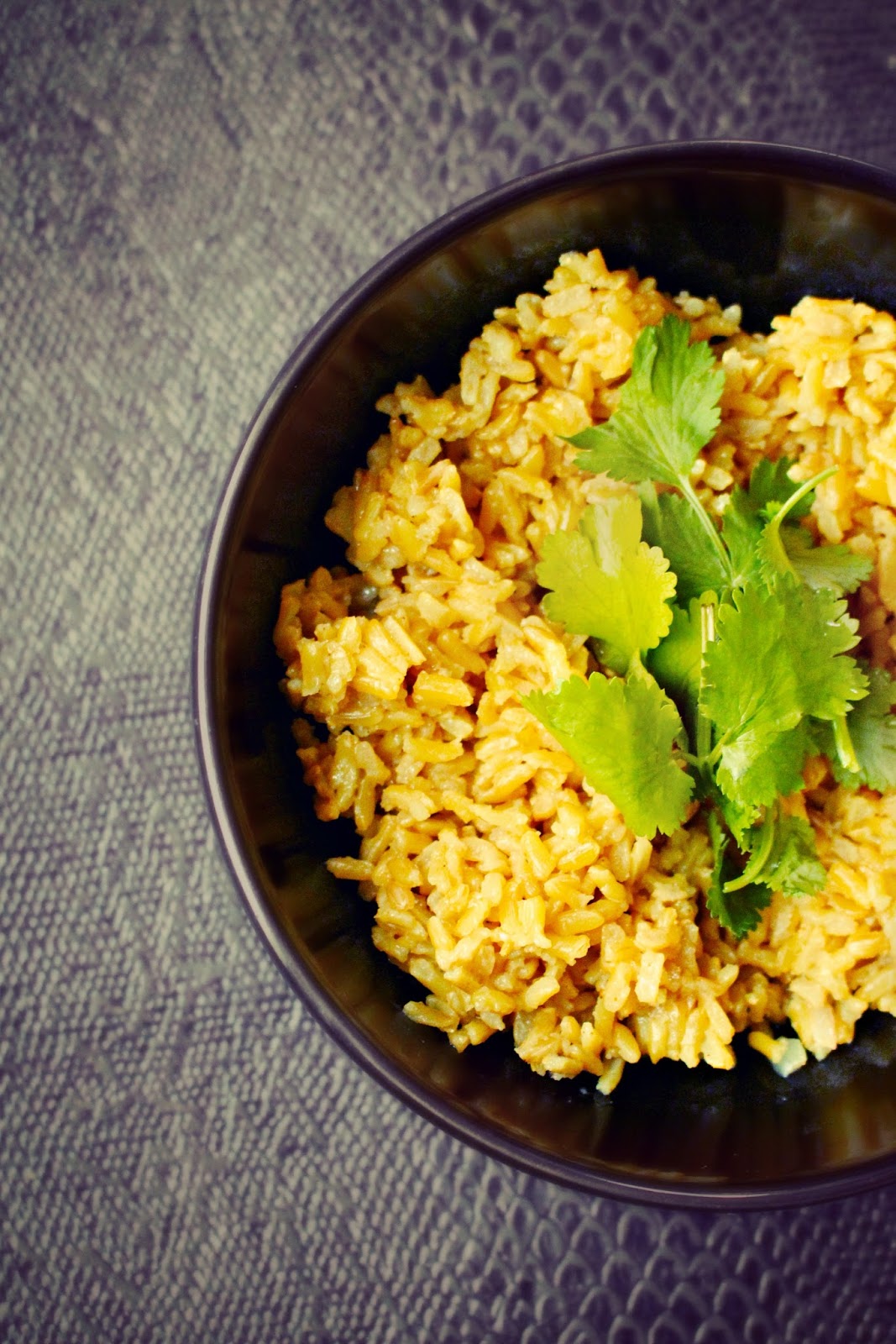 There are many ways to take your medicine. I prefer to do it at the dinner table.
A LITTLE SPICE IS ALWAYS NICE.
This rice gets its yellow hue from turmeric. If you use a white rice variety, the turmeric will make it vividly yellow. Turmeric is an incredibly healthy spice to add to your diet as it's anti-inflammatory and a natural anti-histamine. Ginger and turmeric are actually related, so both ingredients boast these benefits. This recipe is very allergy-friendly — it's vegan, gluten free, nut free, soy free and delicious.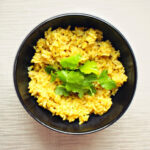 Ingredients
1 cup brown basmati rice (or any rice you have will do)

1.25-1.4 cups water OR broth

A big dash of ground turmeric (0.25-0.5 tsp depending on how much you like it)

0.5-1- tsp garlic powder

A few cranks of black pepper

Pinch of salt

0.5-1 small onion, peeled and chopped small

2-inch knob of fresh ginger, peeled and chopped into a few pieces

OPTIONAL: 1 tsp+ olive oil OR coconut oil (or any oil that would pair with these flavours and can be heated)

OPTIONAL: Tiny handful of fresh cilantro or fresh mint (optional garnish)
Instructions
In a mesh strainer, rinse the rice well in cold water and drain to remove excess starch.
Add to a small pot with a tight-fitting lid.
Cover the rice with the water.
Add in all spices and the onion.
Bring to a boil without the lid on.
Once boiling, cover with the tight-fitting lid and keep heat high for one minute.
After one minute, reduce heat to low and allow to cook (undisturbed) for 40 minutes.
Remove from heat (with lid still on!) and allow to cool for 10 minutes, covered.
Once cooled, fluff with a fork and stir in the olive oil and a tiny pinch of salt if desired.
Serve warm with a little chopped fresh cilantro or mint on top.